How to configure the Drafting and Reviews Process
How to configure the Drafting and Reviews Process
Updated by Prompt Support
Permissions Required: Prompt Admin
Drafting document facility can be used to offer online, real-time collaboration of document drafting to document authors without leaving Prompt. Reviews are a timed process for invited reviewers to be able to respond and comment to the final draft document as submitted by the document author.
Important Note: Not all document formats are supported by Document Drafting. File formats supported are Word (.doc, .docx), Excel (.xls, .xlsx), Powerpoint (.ppt, .pptx). All other file formats can be uploaded directly in the system and bypass drafting.
To enable the drafting process go to Admin -> Manage Organisations and select Edit at the name of your organisation.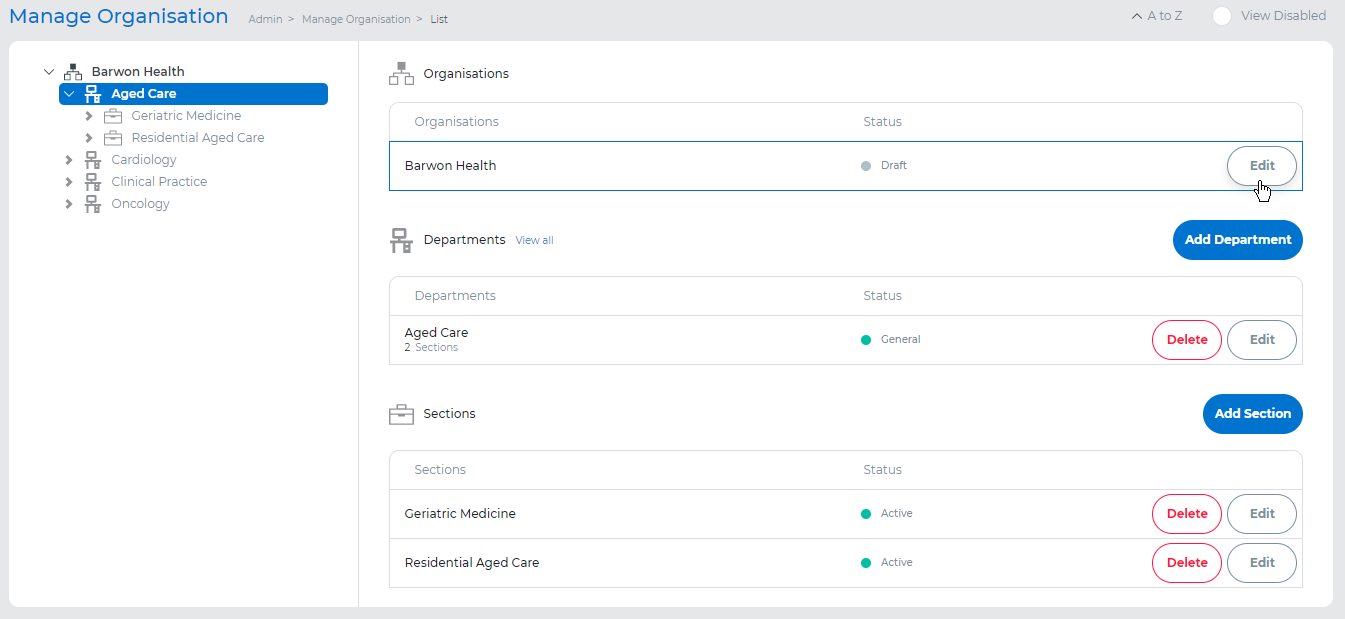 Go to the Drafting Process tab and Enable Drafting. This will also enable the Review process by default, but you can disable it if necessary.

The default review times are shown on the page. You can adjust these to your needs. These numbers denote how many days a 
reviewer has to complete their review of a document, based on the priority of the request. After this time, the reviewer will not be able to review or make comment on the document.
Existing Documents
Once drafting is enabled, you can edit a checked out document by clicking on the Draft button on the main document screen. The document will be in a Draft status.

The Drafting system will allow you to edit the document similar to other word processing systems. You can click Save and Exit to finish your work and come back to it later, or submit it for review or check-in.

New Documents
When adding a new document, the author is presented with different options based on document type.
If the document type doesn't have a template, the user can choose to create a new blank document or upload a file to start with.
If the uploaded file is not a supported drafting type, then the document will be checked-in as usual and won't be sent to the drafting process.

If the document type does have a template assigned to it, the new document will be made based on the template and made available in the edit screen.