How to add/edit Document Types
How to add/edit Document Types
Updated by Prompt Support
Permissions required: Prompt Admin or System Admin
Document Types are used to categorise and organise documents.  They help to locate the right type of document when searching. A document type may have a template that will be used as a starting point when drafting a new document.
Add New Document Type
To manage Document Types, go to Admin -> Document Types. 
Add a new Document Type
Go to Add New Document Type
A new window will open for you to name your document type.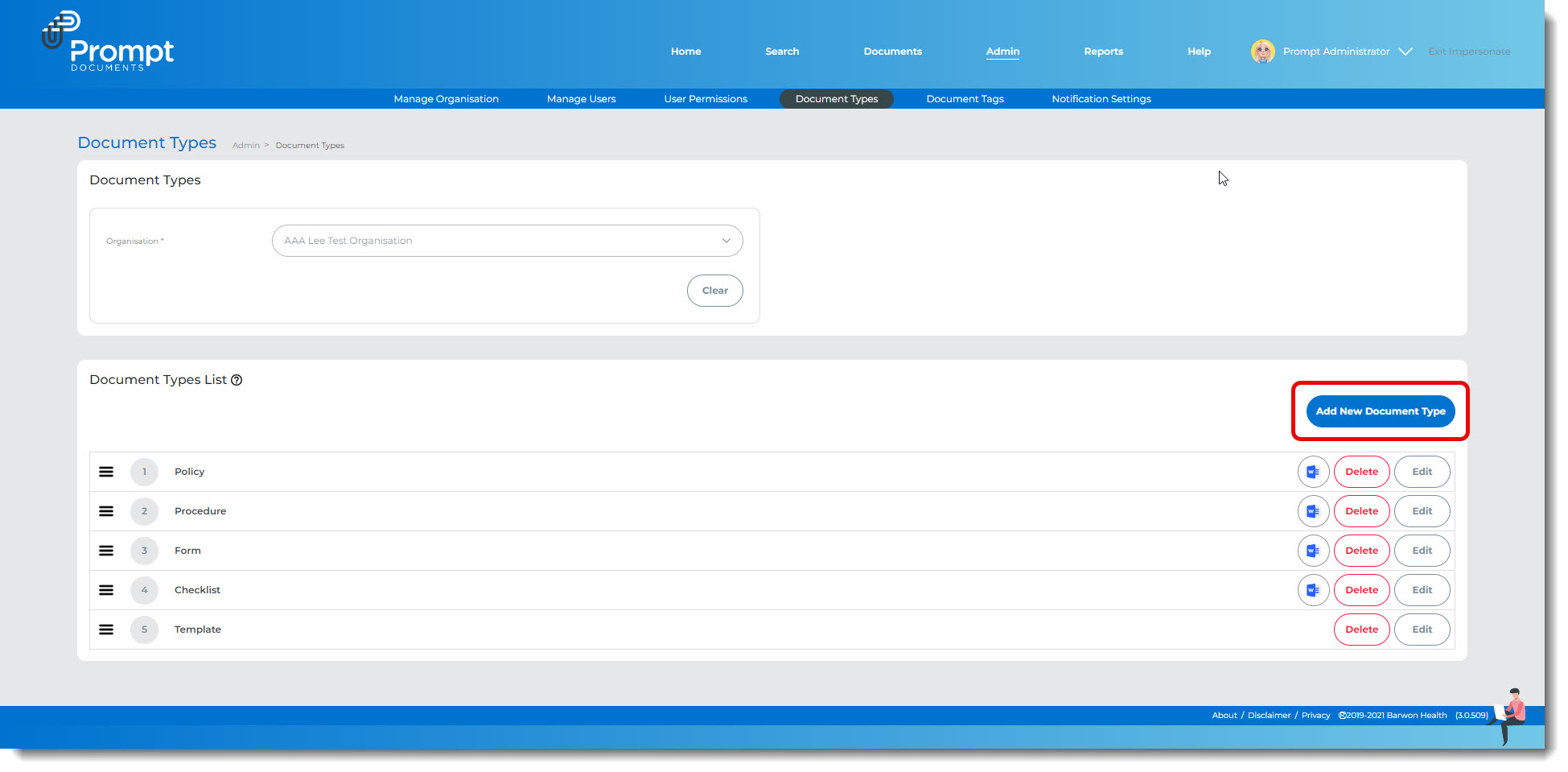 You may upload a file to be used as a template when drafting a document. To upload a file, drag the file to the Upload File box or click the Browse Files link.
Important: Not all document formats are supported for conversion. File formats supported are Word (.doc, docx), Excel (.xls, .xlsx), Powerpoint (.ppt, .pptx). All other file formats may be uploaded directly into the system and bypass conversion.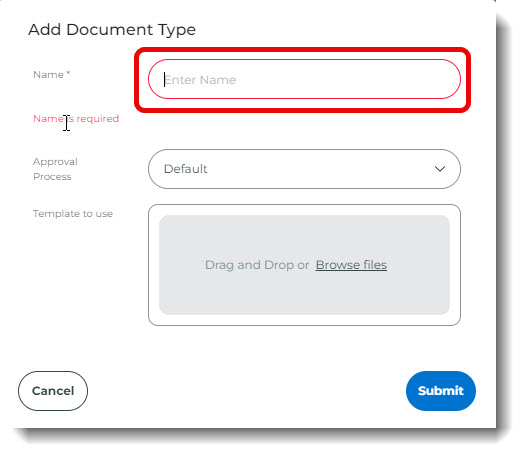 Locate and upload your template file, select Open.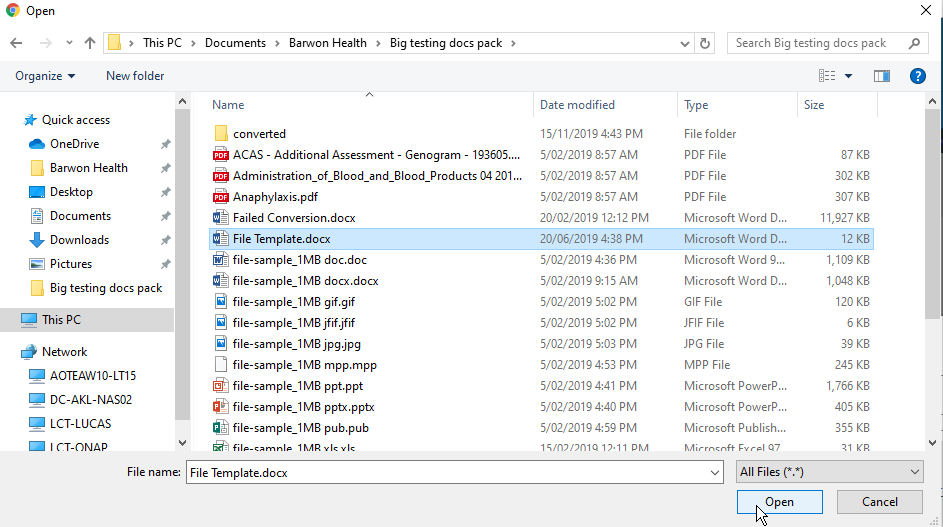 Once completed, select Submit to save your document type.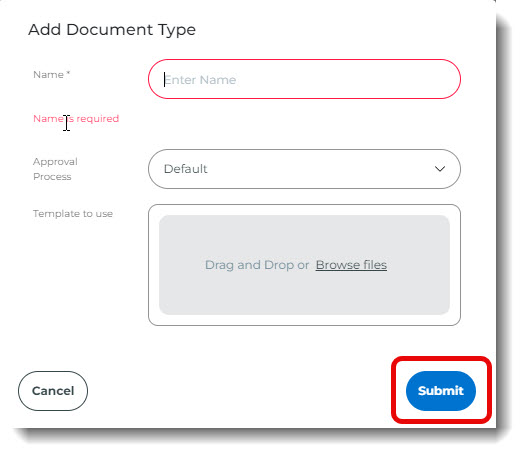 The new document type will be listed ready to use. If your document type has a template it may be downloaded by clicking the Word file icon.

Edit Document Types
To edit an existing document type, select Edit
A new window will open. Edit the document type name and replace or remove the template file.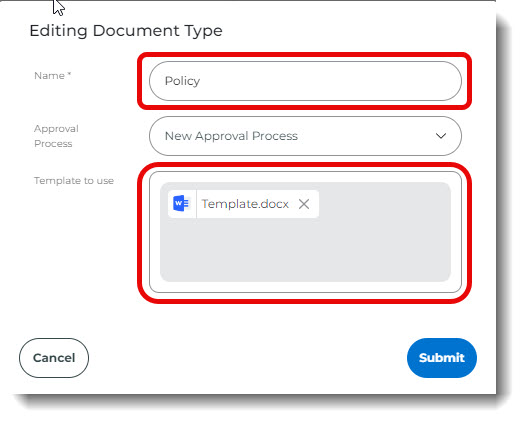 Reordering Document Types
When managing or searching documents, all document types will be displayed in the Document Types List by the order they are listed. To reorder document types it is possible to drag and drop within the list.
Place your cursor on the three (3) horizontal lines of the document type to move them to your preferred position in the list

Once reordered the list will be saved automatically.