How users access Prompt offsite by generating their own mobile token
How users access Prompt offsite by generating their own mobile token
Updated by Prompt Support
Permissions Required: Prompt Admin or User Admin
Prompt Users with log-in credentials
Using Google Chrome browser, on your computer or mobile device search https://app.prompt.org.au;
In the log-in screen, simply enter your work email address and password.
Prompt General Users
Option 1 (Preferred) – Set up your General User with Prompt access temporarily
Admin > Manage Users
User Information > Input Display Name and Email Address > Next
Set Organisation Access > Select Department and Section
Set Department Access > Select All
Ensure Cross Organisational Search, Reporting Access and View Restricted Departments are switched OFF
Click Next > Click Submit
An access token will send automatically to the email address. The user has 24 hours in which to set up their account using this access token.
Expired Token? - Go to Admin > Manage Users > Edit User > Select Send Reset Token.
Option 2 – General Users without log-in credentials
Using Google Chrome browser, on your smart phone or tablet (must use lower resolution devices such as IPAD, Samsung Galaxy) search https://app.prompt.org.au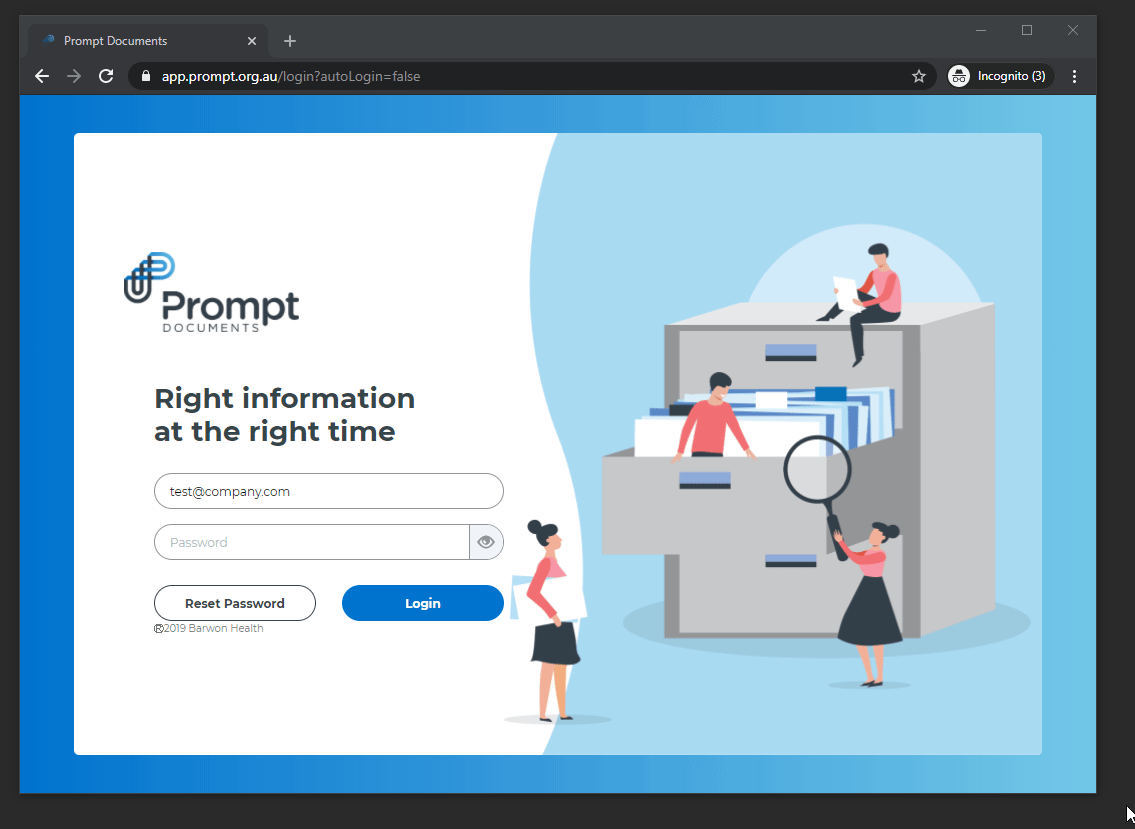 Enter your work email address, (requires access to work emails remotely)
Click 'Send Access Token'
You will receive an email with a token, click the token URL to take you to your organisation's search engine.