How to set up an Organisation Message
How to set up an Organisation Message
Updated by Prompt Support
Permissions Required: Prompt Admin
The Organisation Message is a message board that will be viewed by all users of your organisation. 
To set up a new organisation message, go to the Search page and select Edit.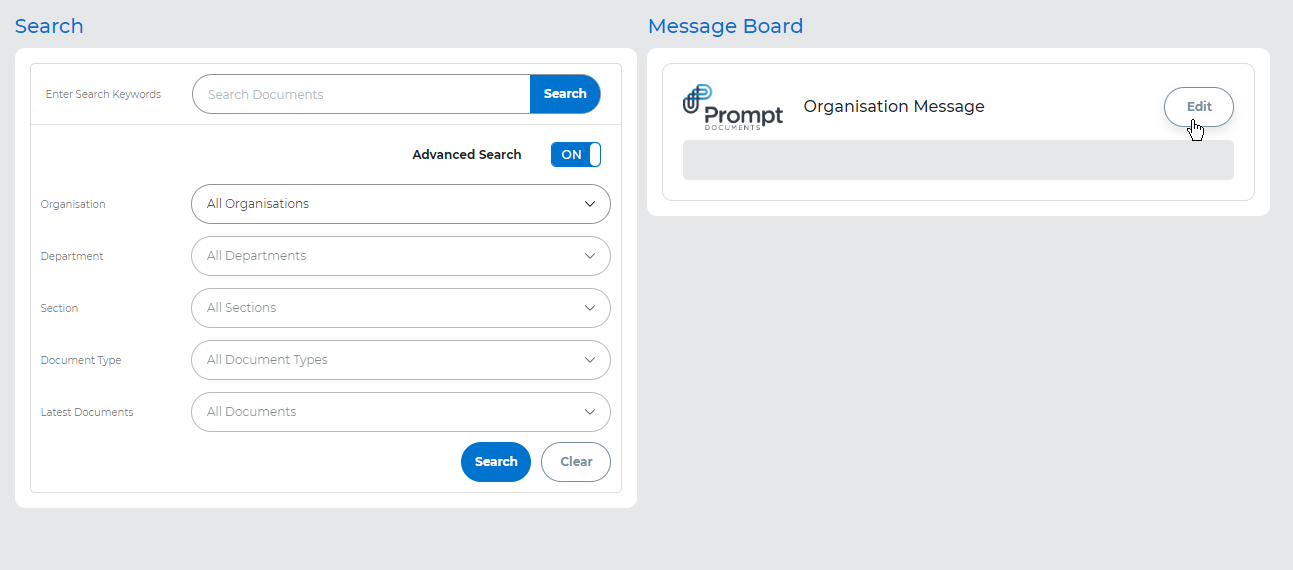 The Message Board editor will open for you to create your messages. When finished select Submit to save your message board.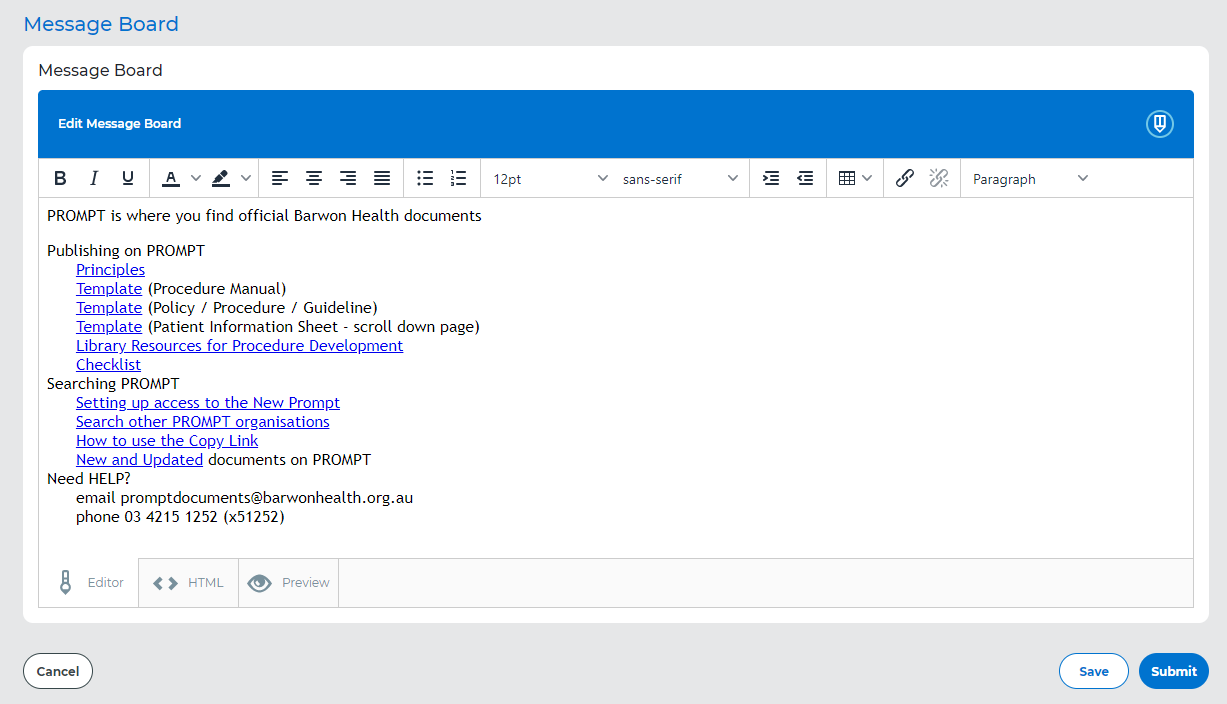 Add Links to your Message Board
To add a link to your message board select the Chain button in the editor.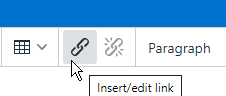 A new window will open for you to insert the link's URL.  Enter the text displayed for the link and select if the link will be opened in a new or the current window. Select Save.