How to access the Support Portal
How to access the Support Portal
Updated by Prompt Support
Permissions Required: Accessible for all Prompt Users
You can access the Support Portal to log support requests in two ways.
You will need to use & have access to your email, as the system will send you a token (passwordless) to login.
1) Within the Prompt Application itself, under the Help menu, Support: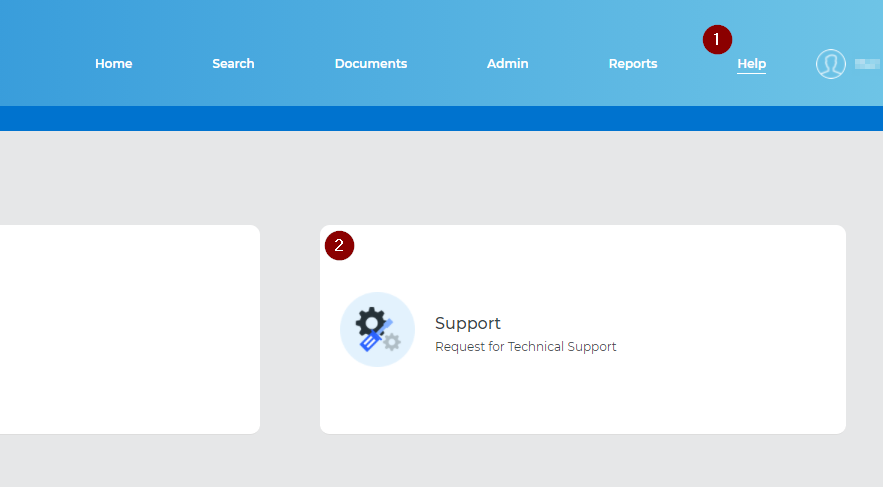 2) Browsing directly to https://support.prompt.org.au
3) Enter your email address and click next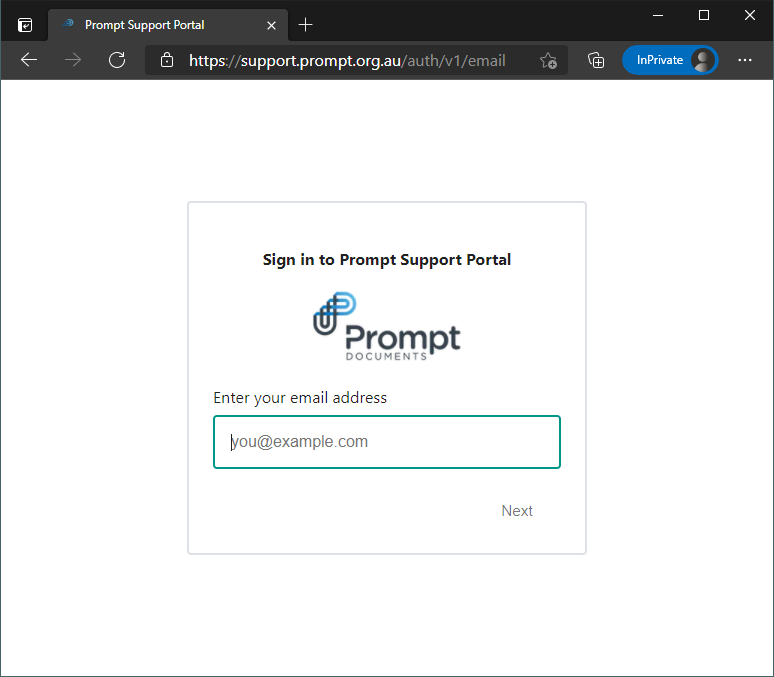 4) Select the "Sign in using email token" option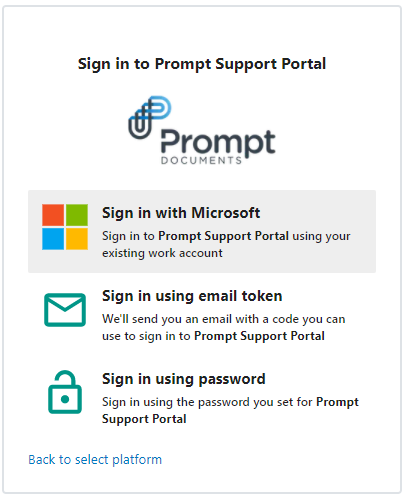 5) Enter the token you will receive in your email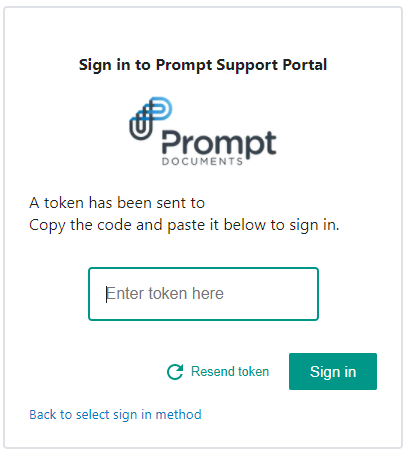 Once logged in, you can create a new ticket by clicking on the Create New Ticket button, or see your currently open tickets by clicking Tickets on the left menu.