Updated by Prompt Support
Permissions Required: Global Search Rights and Document Author
Prompt encourages information sharing so it allows you to copy documents from other organisations. 
Go to the Search page and locate the document you wish to copy. 
Select the document(s) by clicking the circle button to the left of the document name.  You may copy up to 5 documents at the same time.
Select Copy Documents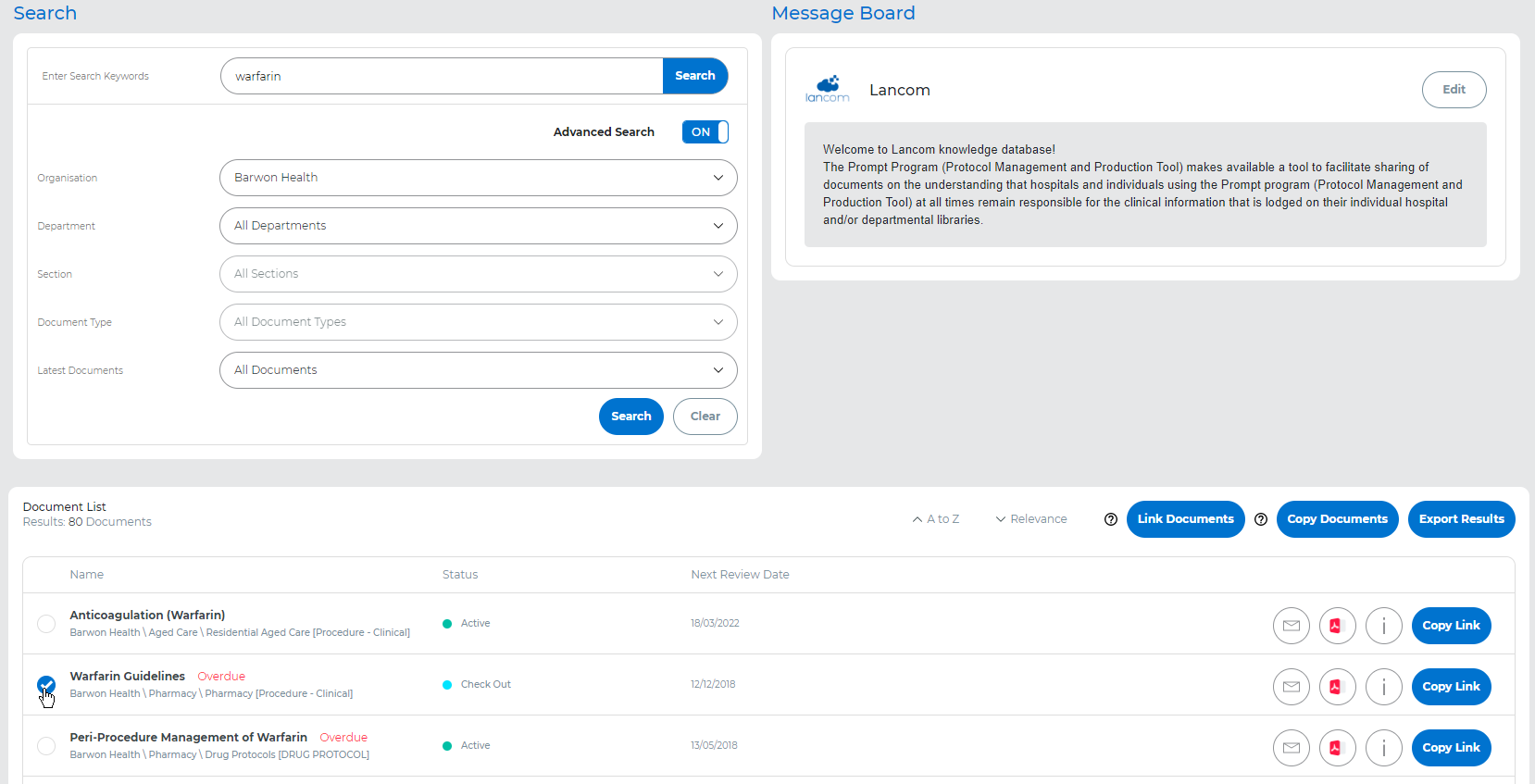 The Copy Documents window will open listing the documents selected.
If you selected a document in error you may de-select by clicking the Checkbox at the left of the document name.
By default, an alert will be created when you copy a document.  This will activate a notification to be sent to you when the original document is updated. The alert may be disabled by deactivating the Create Alert switch.

A Success message will appear to confirm all documents were copied correctly.

The copied documents are sent to your Check-out tab in the Home page.  You will be able to edit your copied documents once the internal document processing has finished.

When the documents finish processing, you may download the original files to edit to your organisation standards. The documents will need to be Checked-in to activate them so they are available to other users. 
To abort the process and delete the copied document you may select Cancel.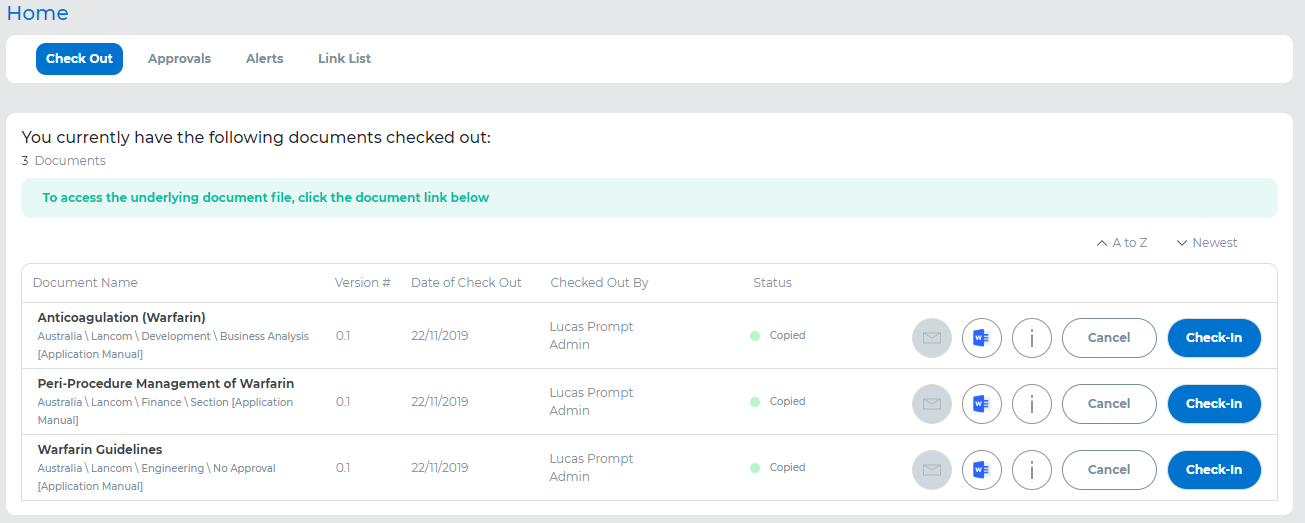 If the Drafting process is enabled in your organisation, when you copy a document you will be able to use 'Only Office' to edit the copied document to your organisation standards without leaving Prompt.
The copied document will be sent to your Home page, select Pre-Draft to start working with your document.
In order for the document to go into Pre-Draft, it will need to be assigned to a Document Type with a template. You can follow the link below to create a template.
How to add/edit document types
Note: If the document type doesn't have a template, the copied document will go to Home > Draft tab > Draft.

A new page will open where you will see the original document to the left and your organisation template to the right.  From here you may copy the relevant information from the copied document to your new document. When finished select Start Drafting to send your document to the drafting process.  Here you will be able to invite co-authors and reviewers to collaborate with you in drafting the document.