How to invite Document Co-Authors
How to invite Document Co-Authors
Updated by Prompt Support
Permissions Required: Prompt Admin or Document Author 
The Drafting tool allows you to invite anyone to collaborate with your document creation.
To invite a Co-Author, select the Manage Co-Authors button.

It will open the Manage Co-Authors window, there you can type the email address of the person that you wish to be a Co-Author and select Invite, it is possible to invite multiple Co-Authors by repeating the process. You can invite anyone, even users that don't have a Prompt account to help you.
The invite will be sent, and you can follow-up if it was accepted. The invite will contain an access link to this document that will be signed by the person that received it.
It is also possible to Revoke the access if you entered an invalid email address or Resend Link to forward the document access email again.

The access link sent to the Co-Author will request its identification. If it is an external email address, they will have to enter their Full Name, Organisation and Position.
Note: If they are an existing user in Prompt, then they will be required to login with their credentials.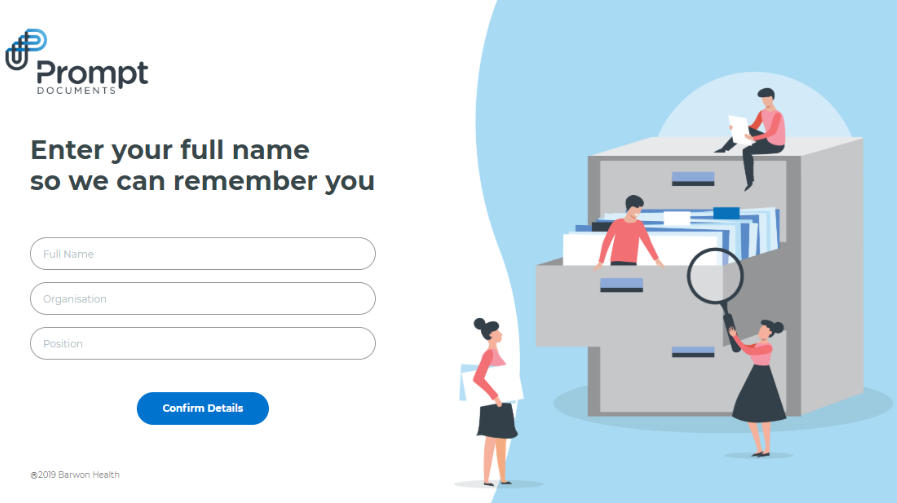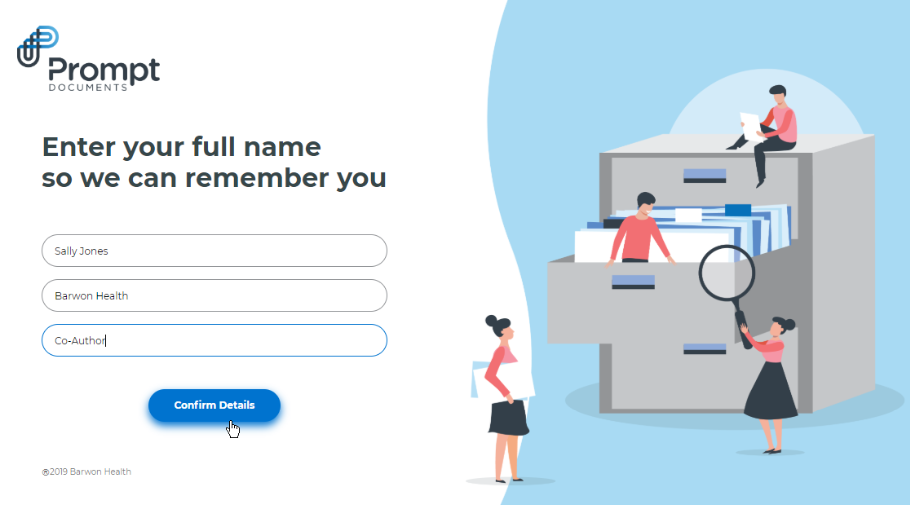 When identified, you can return to the Manage Co-authors window to verify its identity.

When working in a document if you can see at the top right of your document how many users are working at the document at the same time as you. If you click there you can see who is also online.
Important: It is advised to contact anyone else is editing or online to logout of the document (select the Exit button) before submitting your document, as their changes won't be saved once you submit the document and they will lose access to that document.