Cross Organisation Search Generic Email
Cross Organisation Search Generic Email
Updated by Prompt Support
We suggest you give staff individual log-in access to globally search organisations.
If you set up a generic email for staff for this purpose, there are some drawbacks:
Only 1 person can use a user's log-in credentials at a time.  If a second user uses the generic log-in, this will kick out the first user.
As a security measure, Prompt requests a user to update their password every 3 months.  Unfortunately with a generic user, anyone could be prompted to change the password.  To pre-empt this, you will need a calendar alert (outside of Prompt) to remind you to update the password prior to the 3 month timeframe.  The password must be updated in the generic user's My Profile to successfully pre-empt the change password requirement.  Changing the password under Manage User > Edit User will NOT stop the auto-generated requirement to reset the password - see developer's notes below:
It is possible to pre-empt update that user password, but this must be done in the My Profile page, at the top right of the page click in the arrow near the user picture and you will find it.  That page only allows you to change the password of the current logged user, so the PA would have to log in as the generic user and go there to update the password.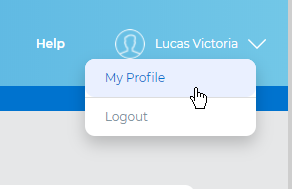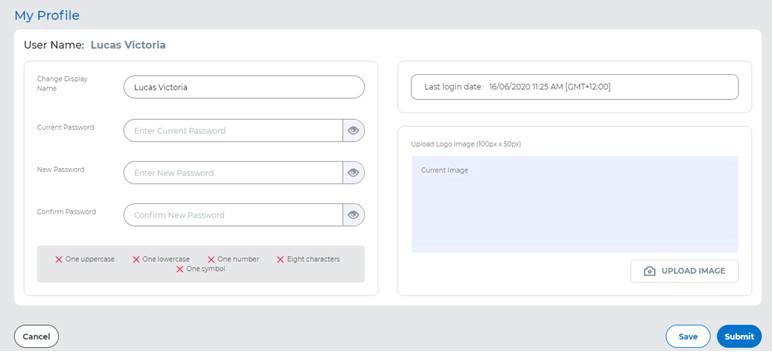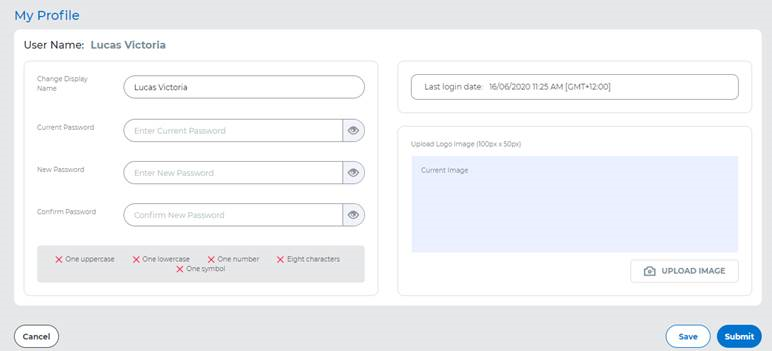 If a user changes its own password there (My Profile), the password expiry timeline will restart, but if you go to Manage Users to change a user password  it won't restart the expiry timeline. This was developed this way for security reasons, as all passwords that are overridden by an Admin should be temporary and forced to reset anyway.  (In other words you  must reset the password in My Profile)